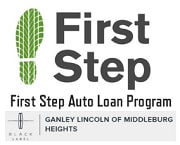 AUTO LOANS FOR BANKRUPTCY FILERS
Just because you have a Bankruptcy Filing on your credit history, doesn't mean you won't qualify for a car loan. We will be happy to work with your current credit and get you a great car at a loan you can afford. Your credit will recover quickly as you make those monthly payments while driving a vehicle that you would be proud to own.
Life happens. At First Step Auto Loans, we understand that. From high medical bills to family issues to job changes, serious financial burdens can lead to filing Bankruptcy. We want to help you get that car you want and need, at a price you can afford.
Our staff has years of experience assisting clients who are in the various stages of Bankruptcy. We work closely with the US Bankruptcy Courts, the individual Trustees of the Court and a number of professional Attorneys who will work with you to get you back on the road to recovery.
At First Step Auto Loans, we pride ourselves on quality service and a fast and easy purchase process. Even with challenged credit, you can secure a great car loan in Middleburg Heights and have your new car delivered to your door in only a few short days. Give us a call today, and see how we can help you!